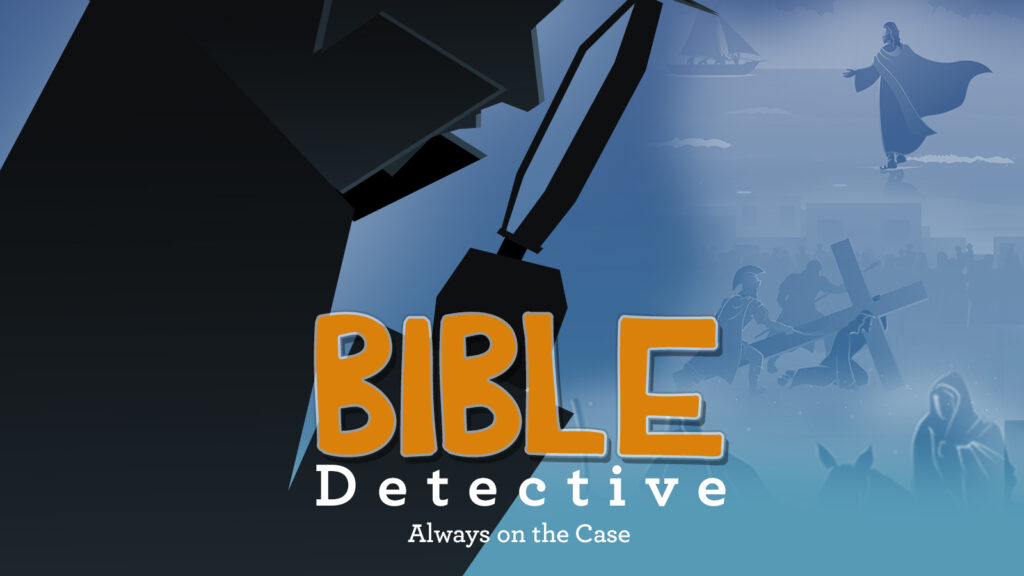 I don't usually start this out with a memory verse but I loved ours today.
I will think about your precepts
    and examine all your paths.
16 I will delight in your statutes;
    I will not forget what you have said.
Lesson Snapshot
OBJECTIVE:
Kids will learn that God's word should be a part of every day life.
KEY PASSAGE:
Deuteronomy 6:1-9, Love the Lord
SUMMARY:
God's word is not supposed to be something we just learn about at church once a week. It is meant to be a part of our everyday lives: something we study, something we talk about with others, something that we think about and try to live out every day.
A Song to Live By
Object Lesson
ITEMS NEEDED:
A wristwatch
Do you see this watch ticking away? Every detective knows that the clock never stops ticking on crime. The school day ends for you at a certain time. The work day for most of your parents does too. But detectives know that they can be on call any time of any day. In fact, the moment a crime is discovered, the clock is already ticking for them. Detectives are always on the case, and the sooner they can get to the scene, gather evidence, and look for clues, the better chance they have of cracking the case.
Church begins and ends at a certain time every Sunday, but our time with God should last all week. God is there for us 24 hours a day, seven days a week, so why should we be satisfied with a few hours on Sunday? Like true detectives, true Christians are always working out their faith. Sunday through Saturday, day and night, we can grow our faith by studying God's Word and praying to Him every chance we get.
This watch will keep ticking every day of the week. Let's keep our faith growing every day as well.
Inquiring Minds Want to Know
ICEBREAKER:
What is the best book you ever read?
MEMORY VERSE ACTIVITY:
Psalm 119:15-16
Ask the kids what they think the writer was trying to say when he wrote these words. Then ask them how this verse is connected to today's story.
SMALL GROUP GAME/ACTIVITY:
Have each of the kids pair up, introduce themselves to someone new, and share three interesting facts about themselves with that person.
DISCUSSION QUESTIONS: Read Deuteronomy 6:1-9
Why does Moses want the people to remember God's Word?
How can the Bible help us in our daily lives?
How many of you are already reading your Bible more than one day a week?
Why is it important to read the Bible every day?
How many of you will try reading your Bibles every day this week?