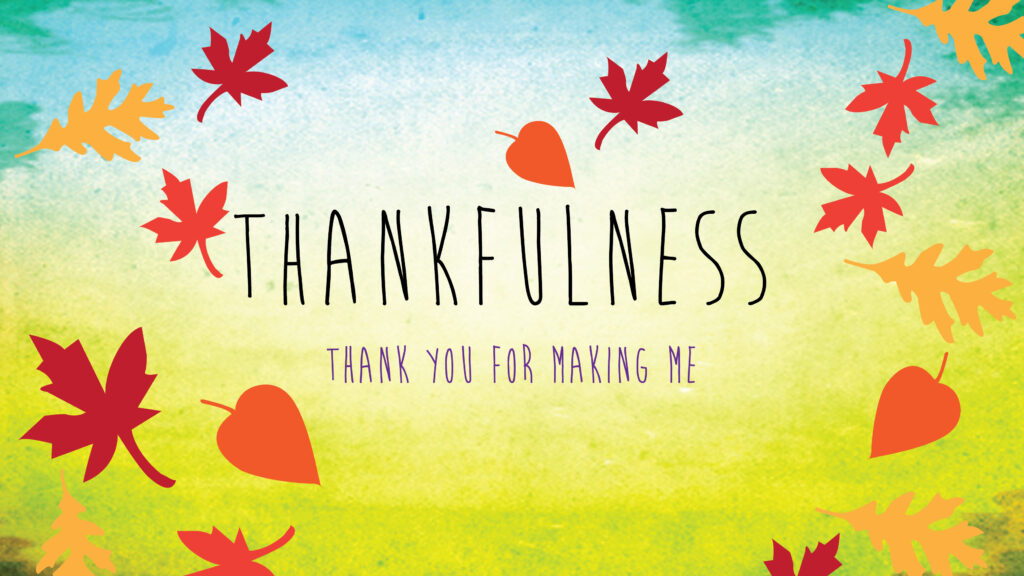 LESSON SNAPSHOT: THANKFULNESS
BOTTOM LINE:
Be thankful for God's plans.
OBJECTIVE:
Kids will choose one talent, gift, or trait God has given them that they are thankful for.
KEY PASSAGE:
Jeremiah 1, God calls Jeremiah
MEMORY VERSE:
"Give praise to the Lord, proclaim his name; make known among the nations what he has done."
1 Chronicles 16:8 (NIV)
SUMMARY:
God is our creator, and he has a special plan for all of us. That's a great reason to be thankful, and a great reason to be obedient.
OBJECT LESSON
ITEM NEEDED:
An apple
Apples are part of God's creation. God created apples for our enjoyment, and for our nourishment. God put seeds inside apples so that we could plant and grow apple trees, and he created apple trees to grow more apples.
What are some of your favorite treats that include apples?
Every part of God's creation – from the sun to the tiniest insect – has a purpose. It's all part of the amazing creation God made for us. He gave us apples, flowers, animals, the sun, moon, and stars to show us that he loves us. And just as God has a purpose for all these things, he has a purpose for us.
God has given each of us talents and gifts that are unique. He has made plans for each one of our lives. He wants us to play a part in sharing his love with our friends. Let's thank God for those blessings and ask him how we can use our gifts to glorify him.
CRAFT ACTIVITY
Have the kids draw a picture of themselves using one of their gifts to serve Jesus.