Based on Joshua 10:1-15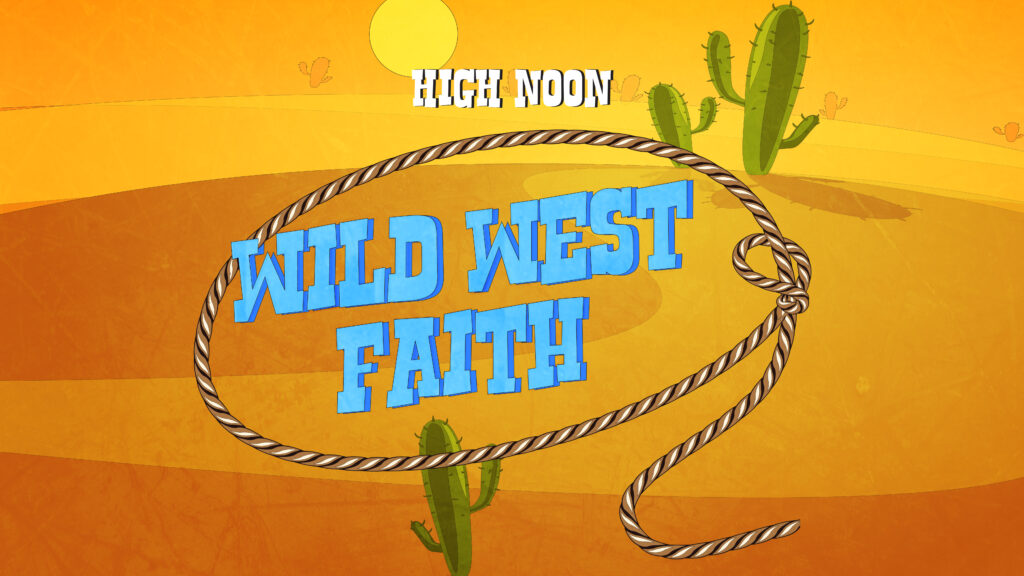 Lesson Snapshot
BOTTOM LINE:
God can make the impossible possible.
OBJECTIVE:
Kids will learn that God can do what seems impossible to us.
KEY PASSAGE:
Joshua 10:1-15, The Sun Stands Still
MEMORY VERSE:
"The grass dries up. The flowers fall to the ground. But what our God says will stand forever." Isaiah 40:8 (NIrV)
SUMMARY:
In the Old West, the final shootout often took place at "high noon" when the sun was highest in the sky. When the five kings of the Amorites came against the Israelites, it would take a miracle for the people of God to defeat them before the sun went down. So God provided a miracle and stopped the sun in the sky until Joshua and his men had the victory.
Object Lesson
ITEMS NEEDED:
A cell phone or tablet
In 1860 if you wanted to send a letter quickly, there was no UPS, no FedEx. The only way to move mail quickly was by Pony Express. The Pony Express was a network of young men on very, very fast horses who would hand off those letters from one rider to another, galloping as fast as they could through the blazing desert and hostile territory. It was a very dangerous job, riding for the Pony Express, but the Pony Express could carry mail faster than ever before – from Missouri to California, 1800 miles, in only 10 days!
I can only imagine what a Pony Express rider would think about a modern phone. If you asked a Pony Express rider if it was possible to send a letter from Missouri to California the same day, they probably would have said it was impossible, but we do the impossible to them every day. You open the mail app, type your message, and send it. From Missouri to California in a fraction of a second.
We worship a God who specializes in doing the impossible. God can heal the sick, bring hope to the hopeless, and even make the sun stand still. Our God spoke the world into existence, and there's nothing he cannot do for those who love Him.
If God tells you to do the impossible, expect the impossible to happen. Nothing is impossible for God.
Test Your Knowledge
Craft Activity
Using orange, yellow, and blue construction paper, have the kids cut the papers into small squares and glue the squares to another piece of black construction paper to make a sun mosaic like the one shown here
https://www.ehow.com/how_7761919_make-roman-mosaics-kids.html
Move & Freeze